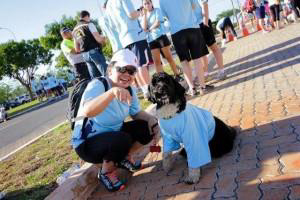 Siboo
Siboo at UN Fundraiser in Brazil
Hi Anna,
Just wanted to share a couple of photos of Siboo since we've had her!
We celebrated her 1st year Birthday last year and had a giant doggy Birthday party for her in Brazil.
She's now turning 2 years old and she's still our baby!
Thank you soo much once again for the service you gave us and we hope
that Siboo will eventually have a sister!
Serge and Stephanie
CDA-AA Brazil