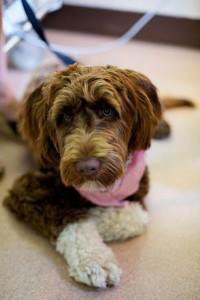 Moka
Hello Anna,
Moka is working in our special needs class since we have her (puppy).
She's now 1 and a half and every kid and teenager in the school loves her. She's plenty of joy, calm. like to be pet and sportive. That's a success for the school Gisele-Lalonde.
She is the best dog ever! She is doing zootherapy with autistic students.
Jimmy,
Casselman, Ontario