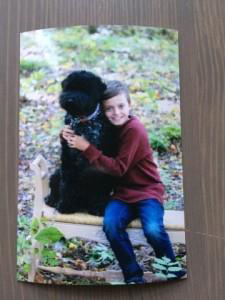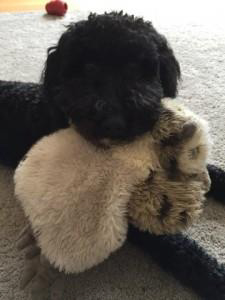 Peri
Peri & the Boy
Hi Anna!
Just thought we'd let you know how Peri is doing (Silverado/Roxy litter October 24, 2014).
He's completed two levels of obedience, an intro to agility and is now enrolled in
Dock Diving classes! He's a social butterfly who loves being around other dogs and meeting new people. He is also quite the character and always finds a way to make people laugh at his antics. One of Peri's favourite things to do is to carry around his stuffed animals – and even try to take them with him on his walks!
He has been an amazing playmate and companion for our 10-year-old.
Definitely the brother he never had!
Tracey, Dave and Liam Tinley
Riverside South – Ottawa